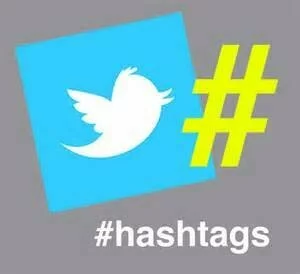 How to be a Twitter Hashtag Trends Pro . If you are like most people on Twitter, learning how to use hashtags better, will enable your tweets to become found by those in your niche market who are more interested in what you have to offer or say.  It's pretty cool that if you click on a hashtagged word, it will show you all the other tweets that are currently marked with that same keyword.
Try to keep a limit on the amount of hashtags that you actually use, two or three should be fine, and use only those hash tags that are relevant to the topic of your social media tweets. While some people might consider hashtags a little bit boring, however, it could do a lot for your searches by others too. For example, if you type the words "Social "Media into the search Twitter box at the top of your Twitter page and hit enter, you just see a list of tweets related to just that.
You could use that strategy also to find those people that are interested in the same thing that you are, perhaps even discover more of your niche market, and begin to follow them and vice versa. It truly is a win win for everyone.
* If you want to lets say create a hashtag for a group of people that you network with or some friends, you might want to announce it to them and perhaps start a NEW hashtag for yourself, or that group.
*When you optimize any conversation that you have in social media, that are updated with a #hashtag, they will become quite more visible to people on all the many social media platforms out there, including search engines.
*Google, which virtually dominates the social media world, calls hash tagging, aka Hot Topics. There is a direct correlation in identifying and reaching their audience on there, so it'll comes down to all those platforms (Instagram, Facebook, YouTube, tumblr, Pinterest etc), and how they will show up on Google, which everyone knows is the top search engine out there.
*If you visit www.hashtag.org  you will see some of the top trending hashtags on Twitter.
*One of the hottest things out there right now is Instagram and if you want to learn more about the top hashtags on there, then visit www.hashtagig.com
*If you really want to get into searching and analyzing tweets, then visit www.topsy.com
*Some great social media twitter hashtag tools include, www.twchat.com  This will enable you even host a Twitter chat, who will participate in it as well.
*If you are into one of the latest social media trending platforms like Instagram, hashtags that are trending will immediately help you increase your following. you can use up to 30 hashtags to any single photo that you publish.
*I highly suggest any Instagram hashtag freaks ( and I do mean that with a lot of Love),
check out: www.websta.me
Do not be so concerned about hashtags on Google + as much as you are in other platforms, because they pretty much seem to be ranked more on popularity than anything else. As a matter of fact they have trending topics just like Twitter. In the near future I will discuss hashtags further on other social media platforms. But for now these two platforms are extremely powerful to get you moving and found in the social media world.
If you liked this article & felt that it gave you value? If so, would you be so kind to leave a comment & share via Social Media. For more tips on Social Media, please visit: AttractionMarketingBiz.com
Enjoy Life & Live the way you've always Dreamed of!!!
Create a Great Day,
Carl Ramallo, Success Coach

⇨ Check OutMy Blog: https://AttractionMarketingBiz.com
⇨ Follow Me On Twitter: https://twitter.com/CarlRamallo
⇨ Connect With Me On Facebook:https://www.facebook.com/SuccessWithCarl
⇨ Connect With Me On www.Pinterest.com/PinCarl
⇨ Connect With Me On http://www.google.com/+CarlRamallo